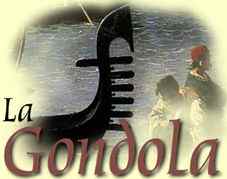 ---

Jewelry
All occasion gifts
Fashion clothes
Silk goods
Sunglasses
Leather goods
Linens
Ceramics
Capodimonte porcelain
Murano glass
Art crafts
Collectibles
Perfumes & Fragrancies
Kitchenware
Houseware
Wines
Oil & Vinegar
Gourmet food
Chocolates & Sweets
Gift packages
Soccer team gadgets
Sportsware
Art books & music
Travel books & guides
Kid's corner
Tourism

Original Capodimonte
THE SAVASTANO CAPODIMONTE COLLECTION
200 years after the splendid eighteen century epoch Savastano Bros. of Naples have produced porcelains and ceramics truly representing the rare and precious works of an art which is inherited from the illustrious collection of the Royal Factory of Charles the Bourbon at Capodimonte.
The very same models and decorations are copied accurately with scrupolous patience using the identical much sought-after processes used in the eighteen century. The porcelain and ceramics are shaped by the hands of true artists just like the valuable masterpices exibited in the most famous museums.
All the individual pieces of this collection are produced one by one, always in a restricted number, and hold the greatness of an artistic world which Savastano Bros. of Nuova Capodimonte zealously offer you.
Capodimonte porcelain: Page 1 | Page 2
---
mod. 851/3
xmas tree
cm. 15 * 22 (5.3/4" * 8.3/4")
Lit.130,000
(approx. 76 $)

Click on image to magnify

mod. 903
traditional "presepe"
cm. 23 * 20 (9" * 7.3/4")
Lit.520,000
(approx. 305 $)

Click on image to magnify
---
mod. MF24/P
single rose
cm. 14 * 6 (5.1/2" * 2.1/4")
Lit. 55.000
(approx. 32 $)

Click on image to magnify

mod. MF47
red rose
cm. 18 * 6 (7" * 2.1/4")
Lit. 60,000
(approx. 35 $)

Click on image to magnify
---
mod. MF4
table-candlestick
cm. 15 * 9 (6" * 3.1/2")
Lit. 70,000
(approx. 41 $)

Click on image to magnify

mod. MF48/P
table-candlestick
cm. 14 * 7 (5.1/2" * 2.3/4")
Lit. 80,000
(approx. 47 $)

Click on image to magnify
---
Capodimonte porcelain: Page 1 | Page 2
---
---
Bellaitalia S.r.l. - Viale Venezia, 137 bis - 31015 Conegliano (TV) - Italy Phone: +39 - (0)3472584590 E-Mail: info@bella-italia.com
---
---